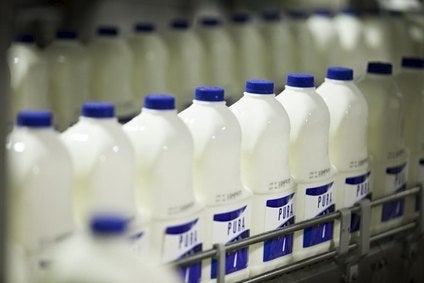 Australian group Lion Pty Ltd continues to see sales from its dairy and soft drinks division come under pressure, with volumes down over 3% in the first half of its financial year.
Lion, the owner of brands including Pura milk and Frûche yoghurt, has been battling for falling volumes but saw a further decline in the six months to the end of March.
Sales volumes were down 3.2%, Lion said. It pointed to "subdued consumer consumer confidence and a deflationary retail environment".
Lion, owned by Japanese group Kirin Holdings, has put in place to "unlock value" from the division, including separating the dairy and juice units "to ensure these distinct businesses receive the support they need to continue to grow".
The "three-year turnaround strategy" also includes moves to focus on "winning in priority categories". Lion said it had "deleted" 20% of its portfolio, helping it focus on areas like milk-based beverages, which grew sales during the first half of the year.