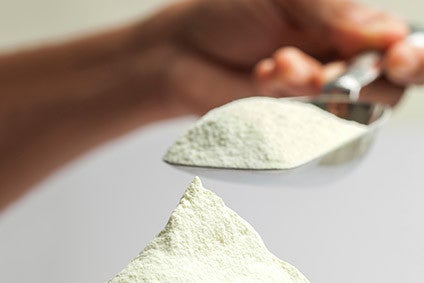 Ausnutria, the Hong Kong-based infant formula group, has said that it expects to record an increase "by not less than 315%" in its net profit for the year to end-2016.
The company, which produces infant nutrition products at facilities in the Netherlands, China and Australia, said that it expects profit attributable to shareholders to total CNY210m (US$30.5m) to CNY219m, versus CNY50.6m in 2015.
"The significant increase was in line with expected and primarily attributable to the continuous increase in the sales of own-branded goat milk-based and cow milk-based infant formula products, which was driven by the adjusted business strategy and the increasing market demands," the company said in a statement.
Group 2016 sales are expected to increase by 30% to approximately CNY2.7bn.
The company said it made "significant progress" on its business objectives. In July, the group acquired land near the factory in Changsha for future expansion. In August, it entered into the international nutrition market by acquiring Nutrition Care in Australia. In September, it signed an agreement to set up a joint venture with New Zealand's second largest dairy co-operative, Westland, to build a new milk powder mixing and packaging production plant at Rolleston in New Zealand. Ausnutria also conducted investment in France, in order to provide a "stable supply chain" for its organic brands. In additional to its infant formula business, in December last year, the group launched Globlait, a functional liquid milk brand, which targets the children's market.
Yan Weibin, group chairman, said: "2016 is the first year of our strategy of 'Golden Decade', which was announced at the end of 2015. We managed to achieve satisfactory results in operation performance, products diversification and layout of industry chain by continuously adjusting business structure, expanding the construction of the global supply chain of infant formula milk and starting the overseas business of nutrition products.
"Furthermore, the group devoted to improve the layout of global industry chain and R&D ability, which received good results, along with efforts on rooting the market network and upgrading consumer services. Our products have become more popular among distributors and consumers driven by clear brand positioning and marketing strategy."