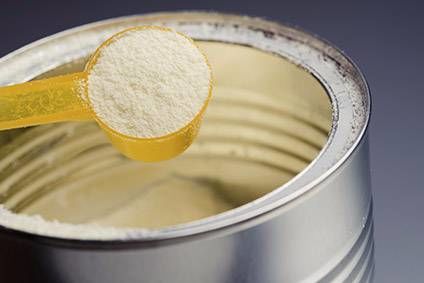 Ausnutria, the Hong Kong-based infant formula group, said that it expects to continue to benefit from changes to China's infant formula regulations as it booked a jump in 2016 earnings.
The company said that net profit attributable to shareholders rose 320% in the 12 month period to 31 December, climbing to CNY212.7m (US$30.8m). Gross profit rose to CNY1.12bn, an increase of 90.7% year-on-year, the company added.
Sales at the Chinese group, which manufactures infant formula under its own brand and for private label, grew by 30.3% to CNY2.74bn in the period.
Chairman Yan Weibin said the company benefited from a shift in the competitive landscape in China, spurred by changes to regulations governing the sector.
The company noted in October new measures to register infant formula were issued by the China Food and Drug Administration came into effect. These changes "effectively raised the industry's barrier to entry" and enabled Ausnutria to grow sales in China, the company noted.
Yan concluded: "As a result of increasing consumer purchasing power in the PRC, the relaxation of the one-child policy, and the increasing demand for higher food quality and safety standards, the Administrative Measures for the Registration of Formulas for Infant Milk Formula Powder has raised the market competition threshold, effective since October 2016. We see a clear developmental opportunity for us to become the industry leader with our advanced business layout and global supply chain expansion as well as solid market position plus strict and high-quality controls."