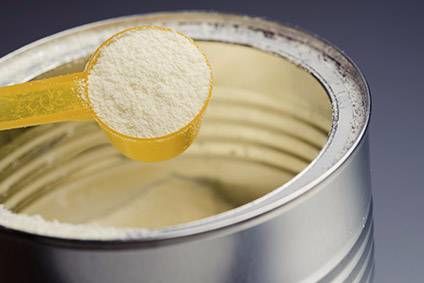 Ausnutria, the Hong Kong-based infant formula group, continues to benefit from China's infant formula regulations with its first-quarter results including a 22.5% rise in profits.
The figures for the first three months of 2017 to 31 March show total profits sitting at CNY65m (US$9.4m), up from CNY53.1m in the corresponding period a year earlier.
The figures are actually stronger if the impact of its new nutrition products business, which was introduced in the last quarter of 2016 are factored in, taking profits up by 31.1% to CNY69.6m.
Ausnutria chiefs say the improved performance is down primarily to the on-going increases in sales of its own-branded infant formula products. It has also invested in its sales network and worked to improve service level for customers.
Its best selling lines are its goat and cow infant formula products. In the first three months of 2017, Ausnutria has seen a 72% increase in the sales of its goat infant formula into China, which is now selling CNY220.6m compared to CNY127.7 last year.
Total revenue for the group for the first quarter was CNY751.3m, a 30% leap on the first quarter of 2016.
In October, China's new measures to register infant formula came into effect. Ausnutria has said the changes have raised the industry's barriers to entry and enabled it to grow sales in China, the company noted.
Ausnutria has been quick to capitalise by acquiring a production site in Changsha, China last year.