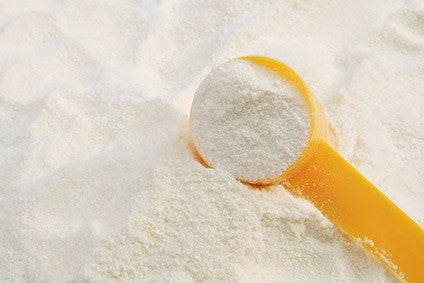 New Zealand-based Pure Nutrition, majority-owned by Hong Kong-listed infant-formula supplier Ausnutria, has struck a deal to manufacture own-label A2 milk powder formula for China-focused retailer AuMake International.
The move is another sign companies are looking to tap into demand in China for products that only contain the A2 protein and not a second protein, A1. Proponents of A2 products say the A1 protein causes indigestion.
New Zealand-based A2 Milk Co. has built a dairy and infant-formula business based on products containing only the A2 protein, with China central to the company's recent rapid growth.
Earlier this year, Nestle sought to grab a share of the growing market for A2 formula in China with the launch of a product under the Illuma brand.
AuMake International, which listed in Australia in October, is a retailer that connects local in the country with Daigou – who buy products for customers in mainland China – and Chinese tourists.
Announcing the deal with Pure Nutrition, AuMake International said its A2 range is slated to go on sale in "April/May 2019", with the A1 products scheduled for launch by the end of November this year.
"The thorough examination of the entire supply chain, existing brands and our customers' needs, revealed significant opportunities which we believe are currently unmet in this market," AuMake International Keong Chan said.
"The flexibility offered by our supply agreement with Pure Nutrition provides us with the ability to tailor products to the specific needs of various segments and demographics within the Chinese market. We have identified the ageing population of China to be of significant interest with 241 million people over the age of 60, which is forecast to grow to 487 million by 2050."
Pure Nutrition is a joint venture between Ausnutria and New Zealand dairy cooperative Westland Milk Products.