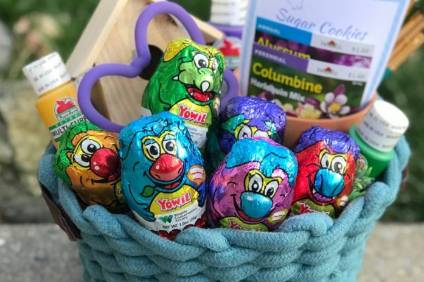 Yowie Group, the Australia-based confectioner, has issued its response to the latest takeover bid to come in for the business.
The Australia-listed supplier has labelled an offer from shareholder Aurora Funds Management as "highly opportunistic".
Earlier today (20 May), Aurora Funds Management set out a scrip takeover offer for Yowie from the Aurora Dividend Income Trust (ADIT) where shares are offered instead of cash.
Each ADIT unit is valued at nine Australian cents, according to a statement today (20 May) from Aurora Funds Management, which added the bid represents a 16.8% premium to the previous closing share price of 7.7 cents.
In a stock-exchange filing, Yowie chairman Louis Carroll advised its shareholders to not take any action "until the Yowie board makes a formal recommendation".
However, Carroll added: "Should a bid be made on the terms outlined by Aurora, the Board would recommend shareholders reject the bid. The board considers the unsolicited approach by Aurora to be highly opportunistic. The advised bid price of nine cents per Yowie share, which will comprise solely of units in an unlisted managed investment scheme, fundamentally undervalues Yowie's business, brand, intellectual property and significant cash balance."
Earlier in the year, New South Wales-based investor Keybridge Capital launched a bid for loss-making Yowie, while a counter offer was also lodged by rival asset management firm Wilson Asset Management.
However, this month, Keybridge withdrew its bid following another set of disappointing results from Yowie, which has operations in Australia, New Zealand, the US, Canada and the Asia Pacific.
Aurora Funds Management is making the bid amid disquiet over Yowie's earnings and amid the appointment this month of Tim Kestell as a non-executive director, who has experience in the capital markets, specialising in corporate restructuring, deal generation and funds management, according to a stock exchange filing at the time.
Aurora Funds Management said today: "This performance [Yowie's] is simply not sustainable. On 17 May, [Yowie] appointed a new director to the [Yowie] board who has no discernible experience in the [Yowie] business nor a substantial shareholding. Aurora is both surprised and alarmed by this appointment."
The fund added that it has "held significant concerns regarding the financial performance, leadership and corporate governance" of Yowie for some time. "The directors of Aurora believe that decisive action is required to address the issues within the [Yowie] business".