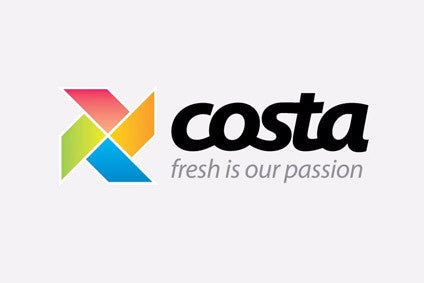 Costa Group, Australia's largest grower of tomatoes, avocados, mushrooms and berries, has acquired local citrus fruit and grape grower Nangiloc Colignan Farm (NCF) for an undisclosed sum.
It is hopeful the deal will help boost its exports to countries including China.
NCF is located in the greater Sunraysia district of North West Victoria. Citrus fruit and grapes are grown across a total of 567 hectares.
The purchase has been entered into in conjunction with a subsidiary of investment group CK Life Sciences. It will acquire the farm and then enter into a deal to lease the farm to Costa for 20 years.
Costa CEO Harry Debney said: "This acquisition and location in the Sunraysia region will reduce reliance on any one region in our portfolio and will also open up additional growth opportunities. In particular, with respect to Afourer mandarins and naval oranges this will allow us to further take advantage of export market demand.
"Over recent years Costa has embarked upon both greenfield growth and M&A activity in the citrus category. This has been fuelled by expanded favourable export markets and free trade agreements with countries including Japan, South Korea and China.
"In order to further capitalise on this, Costa is trialling several new mandarin, orange and lemon varieties on commercial-sized blocks that have market potential with improved attributes including, seedless, high brix (sugar), red flesh and different maturity timing."
The deal will take Costa's total plantings in the Riverland and Sunraysia regions to 2,996 hectares.
In February, Costa added to its avocado business with the acquisition of assets from local peer Coastal Avocados.