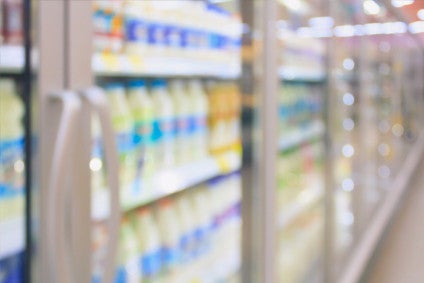 The Australian government has launched a probe into the country's dairy industry after dairy processors including Murray Goulburn and Fonterra moved to cut their farmgate milk prices by as much as 20% earlier this year.
Barnaby Joyce, Australia's minister for agriculture and deputy prime minister, said he is asking the Australian Competition and Consumer Commission to undertake an inquiry into the sector and added he is granting the regulator powers to "obtain information" from companies.
"Our dairy farmers deserve fair returns at the farm gate, as well as transparency in milk price arrangements and supply contracts, which is why I can announce the ACCC will undertake a detailed inquiry into our national dairy industry," Joyce said. "An in-depth and independent inquiry is a thorough and fair way to uncover inefficiencies and inequities that our farmers face – and identify a way forward."
The investigation will kick off in November. It will look at the "sharing of risk" in the supply chain, agreements and contracts, competition, bargaining and trading practices. It will also take into account the impact of world and retail prices on profitability.
The ACCC will release an issues paper and engage with stakeholders through public and private hearings, as well as written submissions. The final report will be delivered to the government in the second half of 2017.
"The coalition government will continue to work with dairy farmers and processors to strengthen the industry, including our election commitment of up to AUD2m (US$1.5m) to establish a commodity milk price index—the ACCC's findings from this inquiry will be a vital source of information when looking at options for the index," Joyce concluded.
According to industry body Dairy Australia, an "already challenging season" became "significantly more difficult during April and May, as late-season farmgate price cuts were announced".
"Although it remains too early to quantify the impact of the recent milk price cuts, it is clear that farmer confidence will be significantly impacted; with flow on effects for on-farm investment and likely future growth. Amidst an outlook suggesting tighter (in many cases negative) margins, next season's milk production will depend heavily on seasonal conditions," Dairy Australia suggested in a situation and outlook document last month.