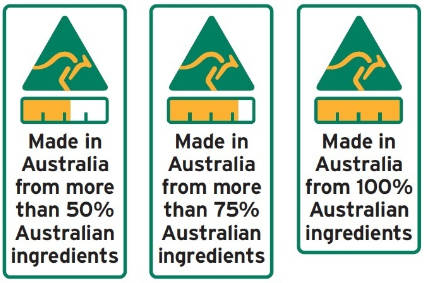 Australian authorities have indicated they expect country-of-origin labelling reform to come into force on 1 July, after the federal government secured the backing of the states and territories yesterday (31 March).
Under the regulations, originally announced in July last year, a new country-of-origin labelling system aims to provide "clearer more consistent" information for consumers.
Foods processed locally will carry a green and gold kangaroo and triangle icon, with a bar chart showing what proportion of ingredients were sourced in Australia. The Australian government said claims would include "made in Australia from 100% Australian ingredients", "packed in Australia, made in Canada" or "made in Australia from Australian carrots and French peas". Imported ingredients used to manufacture product in Australia will not qualify for "made in Australia" claims.
Businesses will be given two years to comply with the labelling requirements.
"The new food labelling system will provide Australian consumers with the clarity they deserve, without imposing an overly onerous burden on businesses," Deputy Prime Minister and the Minister for Agriculture and Water Resources, Barnaby Joyce, and the Minister for Industry, Innovation and Science, Christopher Pyne, said in a joint statement.