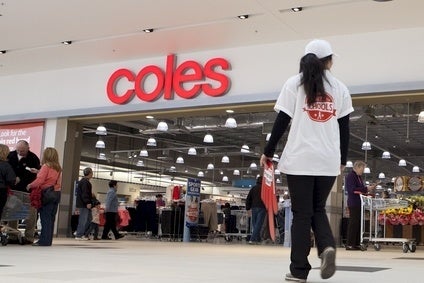 The Australian federal government has created a food and grocery code of conduct that, it said, will help ensure "fair and transparent" dealings between the country's largest supermarkets and their suppliers.
The Competition and Consumer Regulation 2015 has been prescribed as a code by Australian authorities and is tabled to go before Parliament this week. It includes provisions for written supply agreements, minimum standards of behaviour and dispute resolution mechanisms.
"The Code is comprehensive and covers contractual dealings such as supplier funded promotions, labelling, shelf space and positioning, intellectual property and payments for wastage," Bruce Billson, Australia's minister for small business, said.
The Australian Competition and Consumer Commission will oversee enforcement of the code. Suppliers will automatically be covered by the code but only retailers that sign up voluntarily will be covered by it.
Australia's two largest retailers, Woolworths Ltd and Coles were involved in the development of the code, Gary Dawson, the CEO of manufacturers' association the Australian Food and Grocery Council, stressed yesterday (2 March).
"The code was developed initially through negotiations with Coles and Woolworths, and it was their willingness to come to the table and develop a meaningful code that made it possible. Signing on to the code will be a mark of the retailers commitment to fair dealing and to improving the operation of one of the most dynamic and competitive sectors of the economy – the fast moving consumer goods sector."
Supply chain relationships have come under the microscope in Australia, where a grocery retail environment sharply focused on price and own label has squeezed food makers.
Late last year, Coles was hit with an A$10m (US$7.8m) fine after it admitted supplier payment requirements broke competition law.
Metcash, Australia's third-largest retailer, has also been accused of "unconscionable conduct" in its dealings with suppliers.