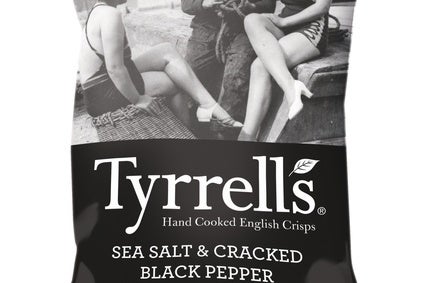 Tyrrells, the upmarket UK crisp maker, is launching in Coles supermarkets throughout Australia.
The company is offering six crisp flavours through Coles: lightly sea salted, sea salt & cider vinegar, sea salt & cracked black pepper, mature cheddar & chives, Sunday best roast chicken and sweet chilli & red pepper.
David Milner, CEO, said Australia is a "key" market for the company as it grows its international presence. says: "Since joining the company four years ago, our aim has been to bring a little piece of Englishness to every corner of the globe – Aussies being no exception. British products continue to be popular and we're delighted that the appeal of our brand transcends continents."
Tyrrells products are available in more than 30 international markets and now make up 25% of the group's revenue. The largest overseas market for Tyrrells is currently France.