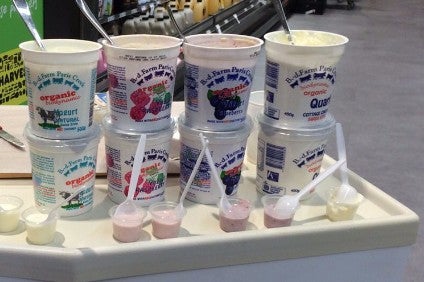 Australian organic dairy business B-d. Farm Paris Creek has been acquired by investment company Primary Opinion for AUD34m (US$25.8m).
Paris Creek, based in Adelaide Hills, South Australia, is a processing and manufacturing company which produces fresh milk, yogurt and cheese that is sold throughout the country.
The founders and current owners of the business, Helmet and Ulli Spranz, are regarded as pioneers of the Australian organic-biodynamic movement.
To meet expected demand, Paris Creek recently upgraded its processing capacity from 10m litres to approximately 30m litres. It is supplied from a pool of local organic-biodynamic farmers, including Helmut and Ulli, and has control over an estimated 20% of organic raw milk in Australia.
It had gross revenue in FY 2017 of AUD19.8m.
Helmut and Ulli Spranz will stay on in the business during a "transition period to new management".
Spranz said: "Today is a great step forward for the B-d Farm Paris Creek vision. When we came to Australia in the mid-1980s, we firmly believed in our vision of providing our children with a safe, healthy place to live. We added to that our vision of sustainable, premium organic dairy products and have created a team of people that are as passionate about organic as we are."
Primary Opinion chief executive Laura McBain said: "Helmut, Ulli and the Paris Creek team have built an amazing foundation. It has a world-class manufacturing facility that has recently had more than AUD8m invested to increase its capacity, it has a solid supply chain with access to a growing pool of organic milk and its products are in high demand. We believe that with a strong brand, sales and marketing focus, we can create a long term, formidable Australian success story."
It is Primary Opinion's second investment in Australian food and drinks businesses following it taking a 48% stake in food and cookery firm Maggie Beer Products.
McBain joined Primary Opinion earlier this year after leaving infant-formula business Bellamy's Australia in January. McBain's departure followed a tumultuous number of months at Bellamy's, which had seen its shares suspended after problems at its business in China.