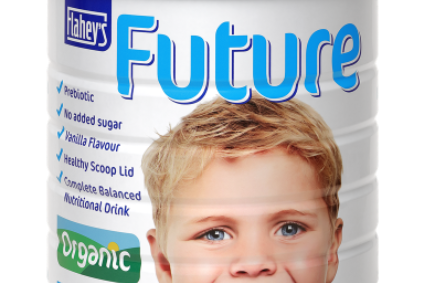 Australian Dairy Farms Group is to acquire organic infant formula maker Flahey's Nutritionals in a deal valued at AUD1.5m (US$1.1m).
While Flahey's Future baby formula is new to the Australian market, it is being slowly launched across the country through pharmacies such as Chemist Warehouse, Chemist Outlet, Blooms the Chemist, Priceline, Soul Pattinson and Pharmacist Advice.
Meanwhile, Flahey's Nutritionals is also developing a range of premium infant formula products.
Chris Flahey, the principal of Sydney-based Flahey's Nutritionals, will become the sales and marketing director of Australian Dairy Farms. He has previously served in the same role at fellow infant formula producer Bellamy's Australia.
Peter Skene, the chief executive of Sydney-listed Australian Dairy Farms, said the market for organic infant formula in Australia and New Zealand was expected to more than double between 2017 and 2023, from AUD230m in 2017 to AUD546m by 2023.
In March, the company announced plans to enter the organic infant formula market as the Camperdown-based firm said it was seeking to move up the value chain in speciality products. At the time, the company said it would convert its six dairy farms in the state of Victoria to organic and manufacture branded organic infant formula for domestic and overseas markets.
Skene said in a statement today (28 August): "Bringing Flahey's Nutritionals into our company is a major further step in Australian Dairy Farms Group's overall strategy of transitioning from a conventional basic producer of low-value products, to a premium differentiated branded business. The acquisition represents the first step for us in entering the organic formula market."