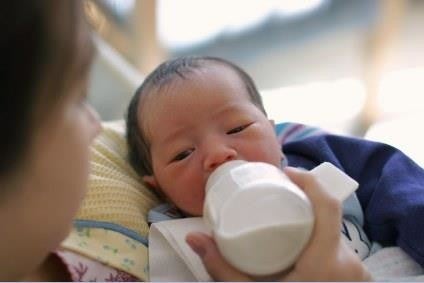 Australian Dairy Farms (ADF) plans to enter the infant-formula business as the listed-company seeks to move up the value chain in speciality products.
ADF plans to convert its six dairy farms in the state of Victoria to organic and manufacture branded organic infant formula for domestic and overseas markets, taking the firm more upstream from being what it says is a "minor" player in the conventional milk category.
The six farms cover 3,600 acres, with 3,500 free-range cattle producing 17m litres of milk a year, according to an ADF statement announcing the change in strategy.
Chief executive Peter Skene said: "This is a high value-added market with major barriers to entry and sparse competition. The initiatives are a first significant step in making the company a major player in producing and distributing organic premium-quality branded food products."
As well as the six farms in Victoria, ADF also owns a milk processing facility, the Camperdown Dairy Company, which is capable of producing specialist milks such as organic, Jersey and free range. It currently produces bottled milks, butter, cream and yogurts for own-brand labels and is a contract packer for other suppliers.
The company's board has started to make plans for a new wet-blending spray drying plant and a pharmaceutical-grade tinning and labelling facility for infant formula to be built at Camperdown on land it acquired in November.
Following the conversion of the six farms, ADF said it will become the "largest single-owned entity organic dairy farming operation in Australia".