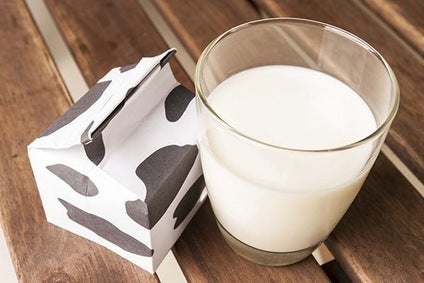 Australian dairy manufacturers are lobbying for the right to use sports health claims in the marketing of certain dairy products.
Dairy Australia has submitted a request to Food Standards Australia and New Zealand as part of the consultation P1030 process. In the document, the industry body stresses "strengthened evidence" for the health benefits of "core dairy foods" – all varieties of milk, cheese and yoghurt. In particular the DA said that milk carries a number of the same functional benefits as electrolyte drinks, including rehydration and electrolyte replacement.
"Milk naturally contains a mix of carbohydrates, proteins and electrolytes. Flavoured milk contains extra carbohydrate to further assist in refuelling. This unique nutrient mix means milk and flavoured milk are suitable choices to help replenish fuel stores after exercise as well as repair and rebuild muscles after a workout," the DA said.
According to the dairy body, "general food" – such as dairy products – should be given the same rights as "special purpose foods" – such as sports nutrition products. "The FSANZ Food Standards Code regulates claims on foods according to whether the food is considered a 'general food' or meets the criteria for other defined foods such as those considered 'special purpose foods'. However there are 'general foods' where evidence supports appropriate use in intense/strenuous exercise to provide the same benefits as prescribed 'special purpose foods', a DA spokesperson told just-food.
"For example milk (a 'general food') can provide the same benefits as electrolyte drinks (a 'special purpose food'). In these instances there should be facility to present that food to the consumer for the same purpose and permissions to communicate the same benefits."