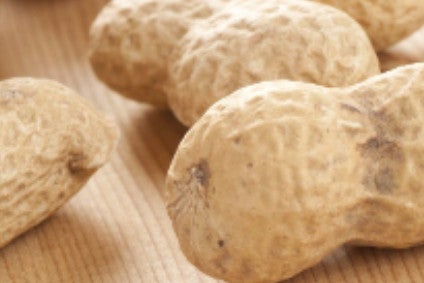 Australia's Bega Cheese has made a takeover offer for nut supplier Peanut Company of Australia (PCA).
In a filing with the Australian Securities Exchange, Bega said PCA's board has recommended to its shareholders that the bid should be accepted.
The move follows Bega purchasing the licence to make and sell Kraft's Australian peanut butter brand earlier this year.
Dairy company Bega – named after the town in New South Wales where it is based – has made a two-stage bid for PCA. It will offer AUD1.9m (US$1.45m) for 19% of PCA's shares in the first instance and then an additional AUD10m for all the remaining shares it does not hold.
PCA said: "Bega's acquisition of PCA will ensure continued Australian ownership of the iconic peanut business. The PCA board considers that the bid, if successful, will also facilitate business expansion opportunities and provide confidence to farmer suppliers to expand peanut plantings and increase production and therefore provide additional supply to our customers."
Based in Kingaroy, Queensland, PCA has been supplying Australian grown peanuts, both locally and internationally, for more than 90 years.
In January Bega paid Mondelez International US$346m for food brands such as the Australian favourite Vegemite and the licence to sell a number of other Kraft products such as its peanut butter brand. The deal also included Kraft's peanut butter factory in Port Melbourne, Victoria.
Bega's executive chairman, Barry Irvin, told the Australian media the acquisition of PCA will help grow the supply of Australian-grown peanuts for the manufacture of peanut butter at the factory.
When Bega pulled out of the race to buy Australian dairy cooperative Murray Goulburn last month, it said it was open to making more acquisitions.
Canadian dairy giant Saputo had an offer to buy Murray Goulburn's operating assets and operating liabilities, including milk supply commitments, accepted by the co-op. The deal remains subject to conditions, including regulatory approval.