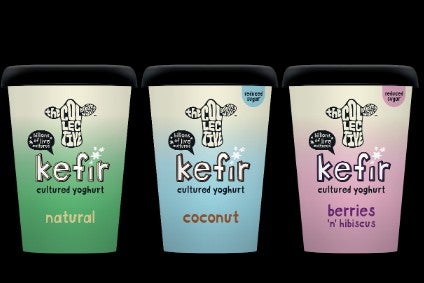 Australian Dairy Nutritionals (AHF) has secured an enhanced manufacturing and distribution deal for yogurt brand The Collective, owned by New Zealand's Epicurean Dairy.
In an announcement today (22 April) to the Australian Securities Exchange (ASX), on which it is listed, AHF said its subsidiary Camperdown Dairy Company (CDC) has secured the exclusive right to manufacture, distribute and sell The Collective-branded products in Australia, including all intellectual property rights, after "several months of discussions".
CDC manufactures The Collective-branded yogurt and dairy products, which are sold in Woolworths and independent supermarkets nationally, but this change means CDC's rights will now include the exclusive licence to distribute, market and sell Epicurean Dairy's products in Australia.
In addition to the existing The Collective products sold in Australia, CDC will now have the ability to offer the full range of Epicurean Dairy products sold in New Zealand to the Australian market and work with its innovation team on new product development opportunities.
The new licence arrangement also gives CDC full control of the manufacture, planning and distribution process "affording the opportunity to realise efficiencies in the current supply chain and greater control over margins".
CDC will pay Epicurean Dairy a royalty on net revenues it receives for the sale of products under The Collective brand from the first quarter 2022. Until then, CDC will be given a royalty-free period for all sales of The Collective-branded products in Australia.
To facilitate a smooth transition to the new deal, CDC is acquiring all of the shares in Epic Australia from a subsidiary of Epicurean Dairy, Epicurean Australia, which is the trading entity used to contract with Australian customers and suppliers and to employ Australian staff.
AHF said the purchase of Epic Australia will strengthen its sales and marketing expertise through the transition of experienced sales staff who will work across CDC and the wider AHF Group.
Financial details relating to this deal have not been disclosed but AHF said it expects revenue from the sale of The Collective products to retailers under the new licence agreement to be in the range of AUD7m (US$4.4m)-AUD9m over the next 12 months.