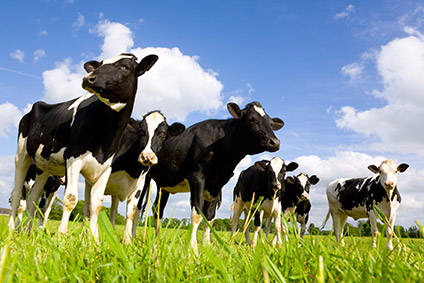 Australian Fresh Milk Holdings to buy Coomboona Dairy, in which Freedom Foods Group owns a minority stake, is buying a peer in the Australian dairy market.
The transaction will make AFMH the largest dairy processor in Australia with a forecast output of 150 million litres in its current year, according to a stock-exchange filing made today by Freedom Foods Group.
AFMH owns a fully-integrated dairy farming operation, Moxey Farms, which is situated in the Lachlan Valley, New South Wales. The company is a strategic partnership between the Moxey and Perich families, along with other shareholders, including Freedom Foods.
Financial details were not disclosed and Freedom Foods Group, which owns 10% of AFMH, said the deal is subject to "certain conditions".
Freedom Foods Group added the purchase will provide AFMH with the "opportunity to leverage its integrated approach to deliver sustainable production of high-quality milk, supporting a range of value-added product opportunities".
Meanwhile, Freedom Foods said it will use some of the milk output from both Moxey Farms and Coomboona Dairy for its Australia's Own Kid's Milk and other dairy products.
Local media reports had said Coomboona had turned into a loss-making business and entered receivership in March this year.