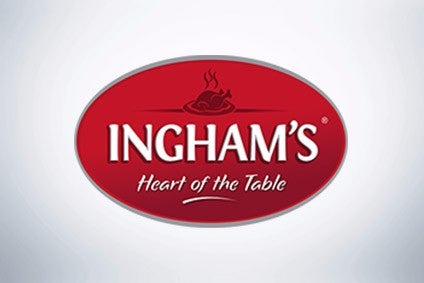 Inghams Group, the Australia-based poultry supplier, has told the country's stock exchange that it plans to "consolidate" its processing network form four facilities to three.
It said that while it will invest in capacity and capability at its processing plants in South Australia, Victoria and New South Wales there will be a "progressive transition of production volumes from the Queensland plant in Cleveland over the next eight months".
Inghams said alternative options for the Cleveland facility will be considered over the next few months and the site is expected to remain within the national network "in some capacity".
In a statement to the ASX today (28 June), Inghams said it will report AUD5m in restructuring costs in FY18 related to this initiative.
But it suggested the move will lead to increased employment across the three remaining plants with increased volumes, especially at Edinburgh Parks in South Australia.
Inghams said it is confident that redeployment options for the vast majority of Cleveland employees will be available in its other operations in Queensland.
The number of employees affected by the decision has not been revealed.
The company said: "Queensland remains an important national production hub reflected by Ingham's recent investment in a distribution centre, new laboratories and a second feed mill to support our primary processing and farming operations."
Inghams announced earlier this month that its CEO Mick McMahon is to step down.
Private equity firm TPG Capital acquired the then family-owned Ingham's in 2013.