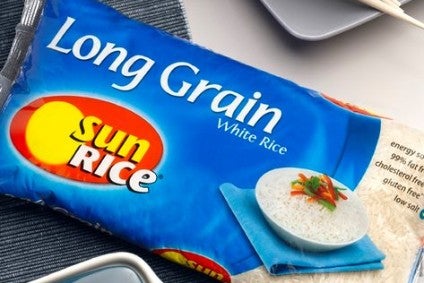 SunRice Group, an Australia-based rice grower, has warned disruption to shipping traffic linked to coronavirus could impact its sales in the second half of the fiscal year, exacerbating what it says are already "difficult market conditions" driven by the pandemic.
Publicly-listed SunRice explained in an exchange filing: "While economic conditions in key markets remain depressed, primarily due to the global Covid-19 pandemic, there have also been a range of increased disruptions due to the latest shipping industry dynamics.
"These disruptions have the potential to delay or prevent planned sales, which could impact revenue and financial performance in the second half of the financial year."
In the most recent full fiscal year ended on 30 April, SunRice reported a drop in revenues and profits. The former declined 5% to AUD1.13bn (US$893.8m today), while net profit after tax dropped 31% to AUD22.7m.
SunRice put the shipping issues down to increased freight costs, demand for space and containers and scheduling problems in what it described as an "evolving situation".
Despite the issues around shipping, SunRice said it still expects its Riverina business to crop 450,000 "paddy" tonnes of rice or more when the harvest season starts in March, ten times the previous year.