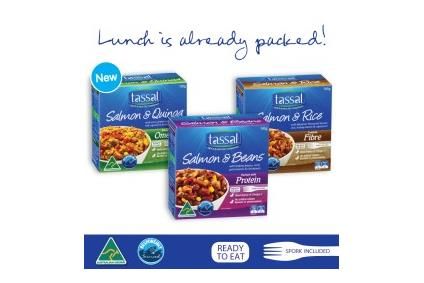 Tassal Group, the Australian seafood business, is looking to acquire an unnamed local aquaculture business that is one of its suppliers.
The Tasmania-based salmon specialist said the deal – for an undisclosed sum – is aimed at "unlocking large synergies in the seafood supply market".
In an announcement to the Australian Securities Exchange (ASX), Tassal said it is continuing to "investigate strategic growth opportunities that support a sustainable seafood business and strong returns to shareholders".
Tassal said as part of this strategy it has entered into discussions for the possible purchase of an aquaculture business comprising of prawn farms at Yamba, New South Wales and Hamilton Bay and Mission Beach in Queensland.
But the company advised the ASX no formal binding purchase agreement has been signed and there is no certainty a transaction will happen.
In 2015, Tassal bought Lidcombe, New South Wales-based seafood firm De Costi, which offers its own packaged seafood products but also supplies the wholesale and foodservice markets.
Tassal produces and sells salmon and seafood products to both the Australian domestic and export markets. It employs more than 1,300 people.