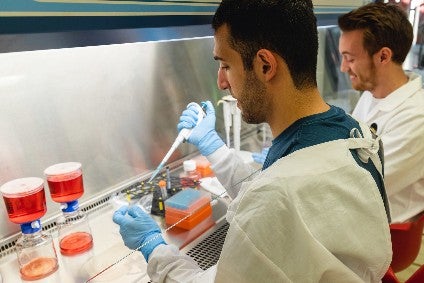 Australian start-up VOW Food, which is developing cell-cultured meat from kangaroos, has received funding from the New South Wales government to take the technology forward.
Free Whitepaper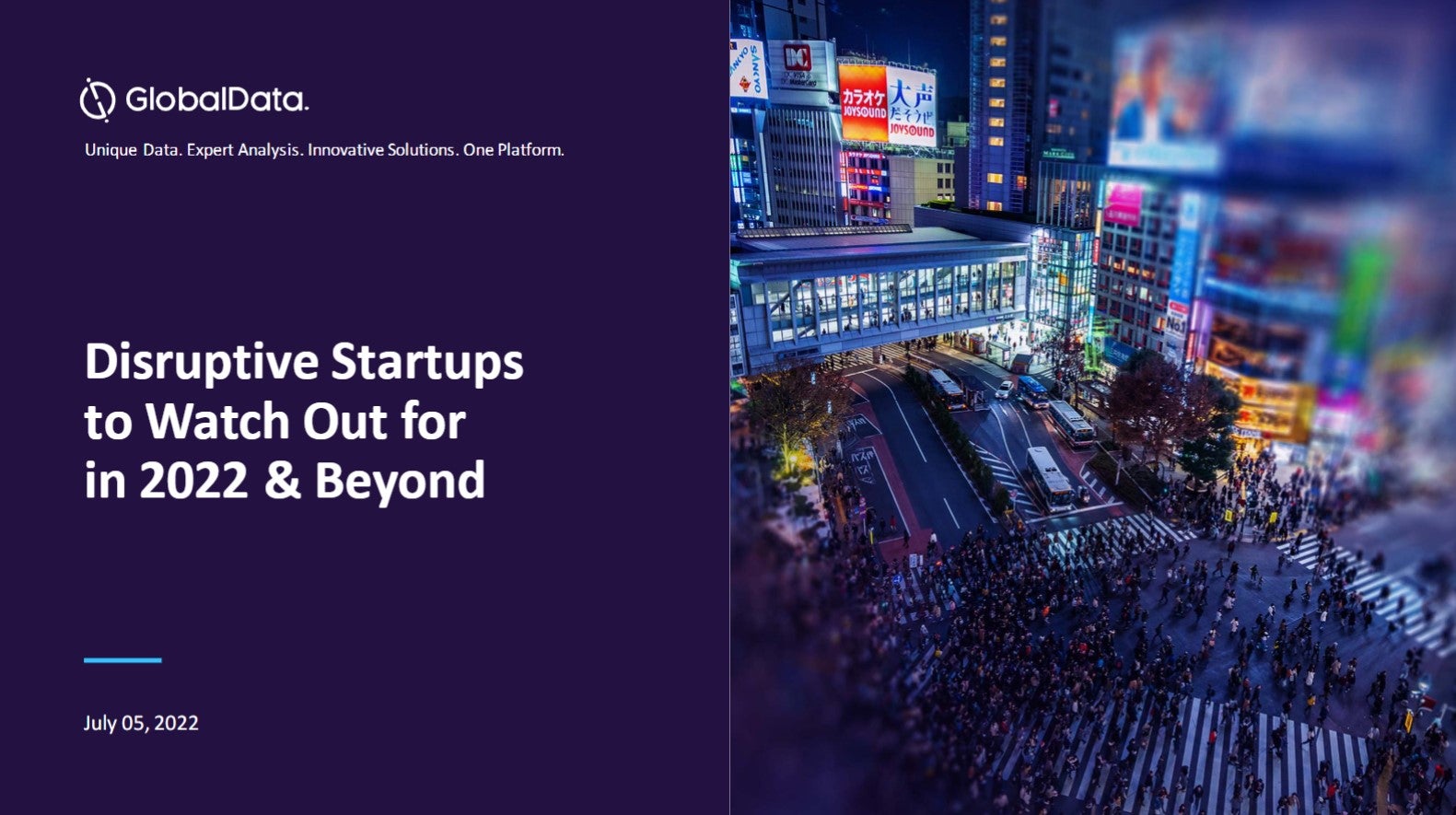 Disruptive start-ups to watch out for
2021 was a record-breaking year, with more businesses breaking into the billion-dollar club. Many start-ups have achieved or retained the unicorn status by the end of the year to reflect nearly a fivefold growth from that in 2020. This boom can be linked to a financing frenzy spurred by the quick adoption of technology and innovative solutions by start-ups gaining traction in response to the pandemic. However, the start-up ecosystem is now facing turbulent times for fundraising as investors seek long-term business strategies, valuations, and a route to profitability amid uncertain market circumstances. Nevertheless, 2022 has the potential to carry forward the momentum with multiple entities having a fair chance of being in the right place when aided by the right technologies. GlobalData leverages the power of alternative data to examine the health of start-ups across multiple dimensions including the quality of their innovations, market presence, and the funding they can attract. This helps our clients to analyze the disruptive potential of start-ups for early alliances, investments, and acquisition prospects to develop future-proof strategic roadmaps for a competitive advantage. Read our report and gather insights on the following topics:
Recent Unicorn trends
Unicorns in 2022
Future Unicorns
Start-ups to watch out for
Start-up ecosystem outlook by top geographies
by GlobalData
Founded by entrepreneurs Tim Noakesmith and George Peppou, the business got AUD25,000 (US$16,891) in the form of a Minimum Viable Product grant from the New South Wales Department for Jobs, Investment and Western Sydney, according to a statement.
Stuart Ayres, the minister for the government body, said: "In a world first, VOW has created the first-ever cell-cultured kangaroo meat grown from stem cells taken from a kangaroo. Western Sydney is the perfect base for Australia's first cultivated-meat start-up to take forward a global scale opportunity to generate a new food industry together with high-tech jobs in cell-based agriculture.
"We are on the doorstep of Asia and, with Western Sydney Airport now underway, the potential to develop a world-class laboratory to manufacture high-quality cultivated meat exports is massive. I look forward to seeing a flourishing industry."
Located in the NSW suburb of North Parramatta, VOW expects to have its first product available by the end of next year. "We hope to build a full-scale factory in Western Sydney that will eventually mass produce many tonnes of cell-cultivated meat each year for Australia and for export," the statement read.
Co-founder Peppou, who was part of the start-up accelerator Cicada Innovations, added: "There is growing demand for meat globally with population growth and with rising middle classes in developing nations consuming more protein. Growing meat sustainably from stem cells will have a fraction of the footprint of traditional livestock farming in terms of land use and water use and there is no need for culling animals.
"We're building a team of scientists, designers and technologists all on a quest to meet the world's protein demands for the future in a sustainable manner. But we are not in competition with traditional livestock farming. There is plenty of room for traditional meat as well as plant-based and cell-cultured meat to provide greater choice for consumers."
VOW is also building a "cell library", what it calls 'Noah's Ark', from which it hopes to "develop new food experiences".
"Our cell library will discover and catalogue new flavour, texture and nutritional profiles that we can also combine to create amazing new food experiences," Peppou continued. "We have kicked-off collaboration discussions with some top-tier Australian chefs to design their own high-impact dishes using cultivated meats, and will work with food regulators to hopefully have our first premium product available by the end of next year."
Free Whitepaper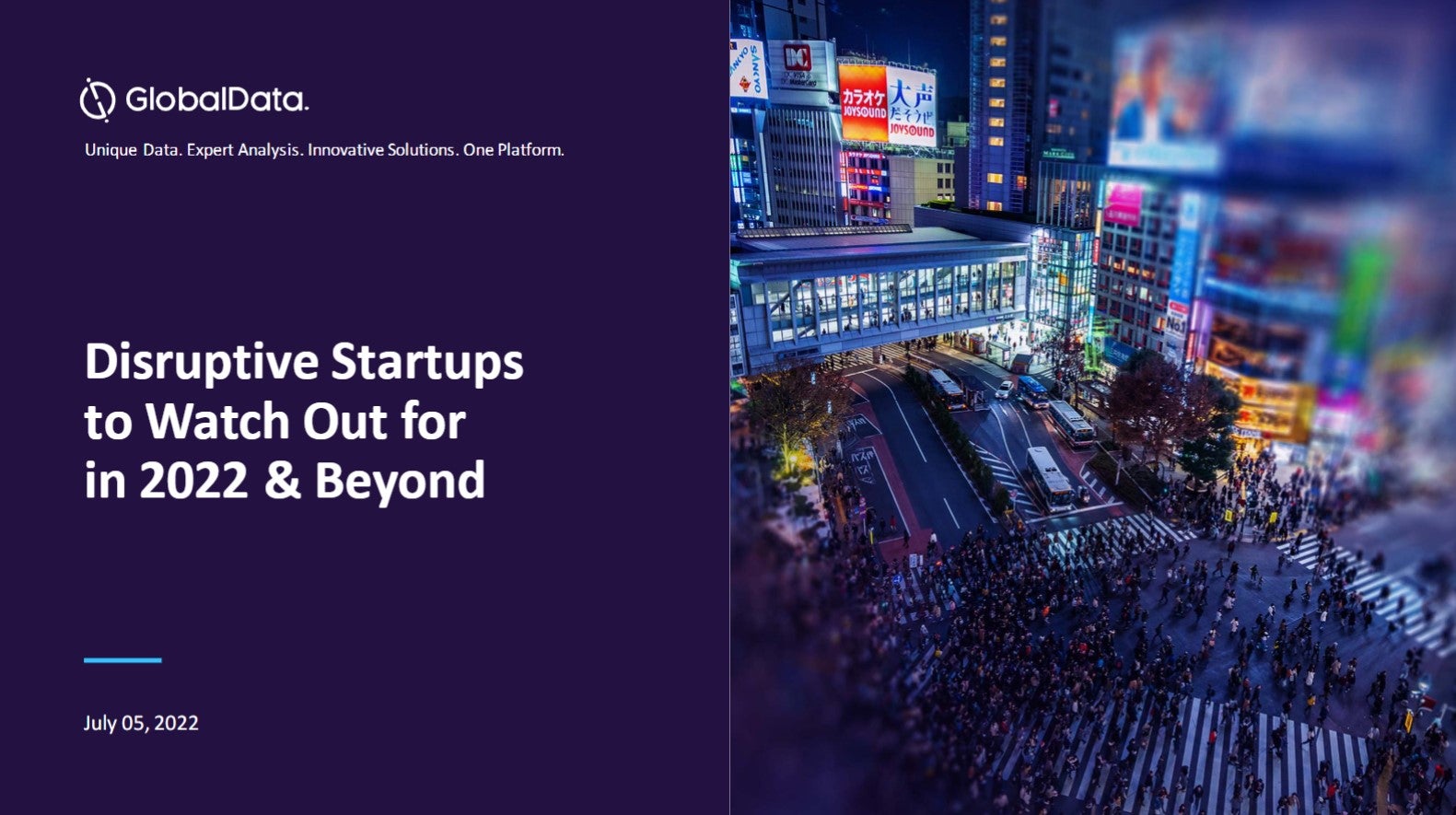 Disruptive start-ups to watch out for
2021 was a record-breaking year, with more businesses breaking into the billion-dollar club. Many start-ups have achieved or retained the unicorn status by the end of the year to reflect nearly a fivefold growth from that in 2020. This boom can be linked to a financing frenzy spurred by the quick adoption of technology and innovative solutions by start-ups gaining traction in response to the pandemic. However, the start-up ecosystem is now facing turbulent times for fundraising as investors seek long-term business strategies, valuations, and a route to profitability amid uncertain market circumstances. Nevertheless, 2022 has the potential to carry forward the momentum with multiple entities having a fair chance of being in the right place when aided by the right technologies. GlobalData leverages the power of alternative data to examine the health of start-ups across multiple dimensions including the quality of their innovations, market presence, and the funding they can attract. This helps our clients to analyze the disruptive potential of start-ups for early alliances, investments, and acquisition prospects to develop future-proof strategic roadmaps for a competitive advantage. Read our report and gather insights on the following topics:
Recent Unicorn trends
Unicorns in 2022
Future Unicorns
Start-ups to watch out for
Start-up ecosystem outlook by top geographies
by GlobalData