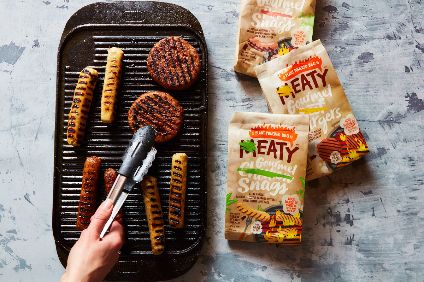 Australia-based Beston Global Food Co. (BFC) has signed a manufacturing contract with local plant-based food business Soulfresh Group.
The Eaty and Wildly Good-branded products it will make have already won listings with major supermarket groups in the country including Coles and, most recently, Woolworths.
Beston, also a dairy and meat business, said annualised production forecasts for the products amount to AUD6m (US$4.1m).
Financial details of the manufacturing contract have not been disclosed.
Beston will produce the plant-based meat alternative and vegetarian products for Victoria-based Soulfresh through its Provincial Food Group (PFG) arm.
Beston CEO Jonathan Hicks said: "The partnership between BFC and Soulfresh came about as a result of Soulfresh recognising the breadth of our capabilities and cutting-edge food technology which has been developed at PFG since BFC took 100% control of this business in August 2018.
"With Australia projected to continue as the third-fastest-growing vegan market in the world, both companies have an aligned vision."
He added: "Combining the synergies of vision, purpose, agility and innovation, at Soulfresh with the production capabilities of BFC has produced a winning partnership for the supply of alternative meat products into a rapidly growing food category."
Soulfresh CEO Didi Lo, an entrepreneur and former chef who founded his business 15 years ago, said: "The Eaty range of vegan recipes have the same amount of protein as meat equivalents, which will no doubt be very appealing to the large number of Australians, not only vegans and vegetarians but also people who opt to go meat-free at least one day a week.
"Both BFC and Soulfresh are taking their beliefs and purpose forward to create a better future for all, not just a few."