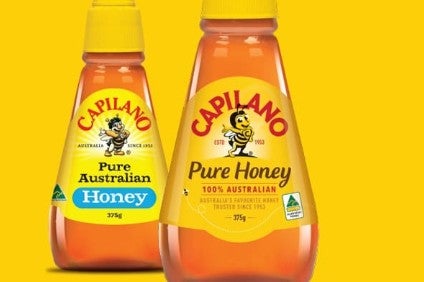 The Australian Competition and Consumer Commission (ACCC) has concluded its investigation into local honey specialist Capilano, declaring the testing method used which suggested its honey had been adulterated is not yet reliable enough to make such a claim.
In September, Capilano was one of the Australian businesses accused of selling fake honey.
Tests carried out Germany's Quality Services International and commissioned by horticulturalist Robert Costa found half of samples chosen from supermarket shelves had been adulterated.
A mixed blossom honey sold under Capilano's Allowrie brand was, in the majority of the samples tested, allegedly found to be adulterated, reports in the Australian media said. The tests suggested Capilano's Allowrie honey, labelled 'pure' and '100% honey', were adulterated with sugar syrup.
Capilano denied there are such issues with its honey and criticised the methodology behind the tests.
That criticism has now been reinforced by the ACCC.
In its conclusion, it pointed out the allegations were based on results arising from a testing process known as Nuclear Magnetic Resonance (NMR) which has only recently emerged as a testing method for honey adulteration.
It said: "The ACCC is advised NMR testing is not yet reliable enough to determine whether honey is adulterated and therefore should not be used as a basis to support legal action. This is consistent with the approach of regulators in the UK, US and the EU.
"The ACCC's investigation found Capilano had taken steps to provide assurance, and did not uncover any other evidence that supported the allegation Capilano's Allowrie honey was adulterated with sugar syrup."
The organisation did say, though, that during the course of its investigation it became evident that there is low confidence in the current test method (the C4 test) used to detect adulterated honey.
"Governments and research agencies around the world are investigating alternative testing methods, including NMR, but these are not yet developed to the point they can be used with sufficient confidence," ACCC deputy chair Mick Keogh said. "We understand the Department of Agriculture, which is best placed to determine the most appropriate form of honey testing, is reviewing testing standards."
Last week, Capilano shareholders voted in favour of a takeover deal by a Chinese-led consortium.