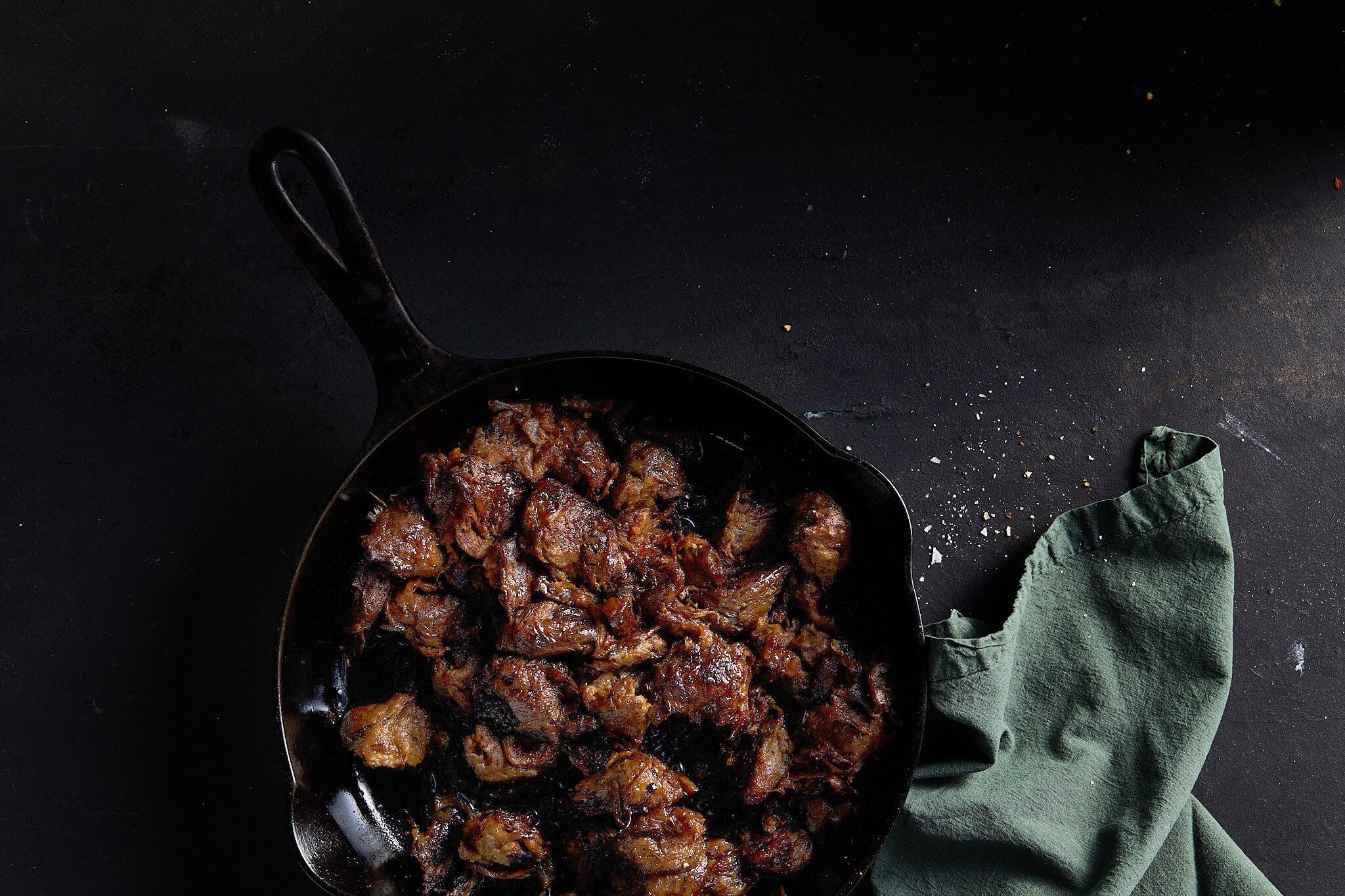 Fable Food, a start-up in mushroom-based ready meals in Australia, has secured seed funding to expand its international reach.
The AUD6.5m (US$4.7m) financing round was led by Sydney-based venture-capital fund Blackbird Ventures. Some of the cash will be used to enter the US market by the end of the year, adding to Fable Food's presence in the foodservice channel in Australia, Singapore and the UK.
Founded in Sydney late in 2019 by chef and mycologist Jim Fuller, organic mushroom farmer Chris McLoghlin and Michael Fox, the former co-founder of customised shoe retailer Shoes of Prey, Fable is listed in local supermarket chains Woolworths and Coles, along with speciality grocer Harris Farm Markets.
Its plant-based ready meals are made with natural ingredients providing the "umami flavours" of mushrooms and have been endorsed by celebrity chef Heston Blumenthal, who features the dishes on the menus of his Michelin Star restaurants.
Fable co-founder and CEO Fox said in a statement: "We're thrilled to have partners dedicated to creating a more sustainable future and who believe in our mission to help people reduce their meat consumption and ultimately end industrial animal agriculture. We're continually developing delicious meaty mushroom products to make it as easy as possible for people to eat less meat."
Joining the investment round were Silicon Valley-based agri-food tech venture-capital firm AgFunder, Aera VC in New Zealand, Better Bite Ventures in California, Singapore-based fresh fruit and vegetable wholesaler Ban Choon Marketing, and Warren Hogarth, an ex-partner at US-based VC investor Sequoia Capital.
Fable said it will also use the funding to support research and development and expand its production and manufacturing capabilities in Australia and overseas. This month, the company expanded beyond ready meals with the launch of its "proprietary" Meaty Mushroom Burger Pattie in Australian healthy burger chain Grill'd.
Nick Crocker, a general partner of Blackbird Ventures, said: "Fable is a pioneer in the meat-alternative sector with their meaty mushroom products. Blackbird is proud to continue the journey with the team as they set out to solve one of the most pressing issues facing the planet."