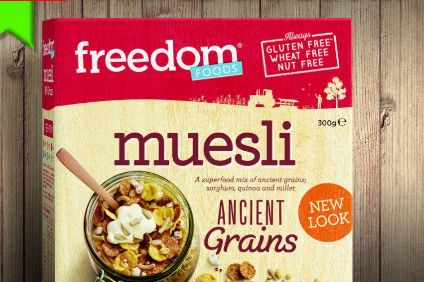 Australia's Freedom Foods Group is to issue AUD200m (US$155.8m) worth of equity to fund capital expenditure and possible acquisitions.
Freedom Foods said the share raising would be used to "accelerate" the company's growth strategy.
Some AUD120m would go towards capital expenditure, with a further AUD75m for "balance sheet flexibility for growth including working capital requirements and potential acquisitions and alliances".
Earlier this month, Freedom Foods set out plans to invest in production at three domestic plants. The equity issue will fund these initiatives, as well as help the company produce what it said was "a range of high value added nutritional products".
It said: "The capability will include a significant expansion of protein fractionation and drying capability and blending and packing capabilities for sports, adult and infant nutrition products."
In February, Freedom Foods booked a jump in half-year sales and, although its reported profits fell, the company touted its higher underlying profits.
The company is forecasting annual net sales of AUD360-380m – compared to AUD262m in its previous financial year – and also said today it expects its full-year revenue to come in "at the higher end of this range".
Freedom Foods Group's reported first-half profits included the impact of unrealised foreign-exchange losses and restructuring costs.
For the six months to the end of December, Freedom Foods' net sales were up 28.8% at AUD159.6m.
The company's statutory EBDITA grew 3.5% to AUD12.9m, with its underlying operating EBDITA 28.1% higher at AUD16m
The group's reported net profit fell 34% to AUD3m amid restructuring costs.