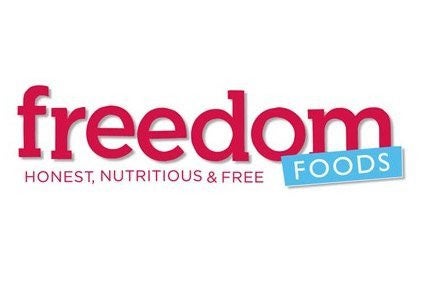 Australia-based Freedom Foods Group has set out plans to invest in production at three domestic plants.
The company, which earlier this week booked rising half-year sales and underlying profits, outlined a series of initiatives covering factories in the Sydney suburb of Ingleburn, in Leeton, another two in New South Wales, and in Shepparton, north-east of Melbourne.
"Ongoing operational capital expenditure through 2H 2018 and into FY 2019 will relate to new capability and/or product format expansion within our key operating sites at Ingleburn, Shepparton and Leeton. The company will continue to build on these sites as our primary operating platforms for the future, providing operating efficiencies through maximising common overhead and expense base," Freedom Foods Group said.
Freedom gave no further details on the plans for the site in Leeton. However, it revealed at the Ingleburn plant it plans to install yogurt processing equipment and give the factory the ability to fill products sold in PET bottles. The company is also looking to add capacity to fill UHT lines at the facility.
At the factory in Shepparton, which focuses on UHT products, Freedom is adding filling capacity, including an upgrade of equipment moved from the company's site in Taren Point, which the business closed in December.
Through the investment at the Ingleburn plant, Freedom Foods Group has its eyes on markets in Asia, saying drinking yogurts is "the fastest growing beverage category in China", adding further growth was "anticipated including from other markets in south-east Asia".
Freedom claimed it had attracted "significant demand" for drinking-yogurt products from existing customers based in China and said there could be "opportunities" to sell the drinks under the Australia's Own and So Natural brands in China.
The company told just-food it expects to launch the first drinking yogurt made at the Ingleburn facility in UHT format in July. It said the product would be "primarily for China and the south-east Asian market".
The business said it would look to make use of the investment at the Ingleburn plant for products to go on sale in Australia, including the manufacturing of plant-based yogurt products.
Freedom Foods Group said the investment in PET at the Ingleburn factory would help the company expand its branded range into Australia's retail, convenience, petrol and foodservice channels. The plant could also look to export to China and south-east Asia.
The business, meanwhile, describes the Shepparton site as the "largest supplier of contract-packed milk brands to China and private-label milk in Australia".
It said volumes at the plant "will increase substantially" during the 2018 calendar year as it gains more retail and contract customers, as well as starting branded production.