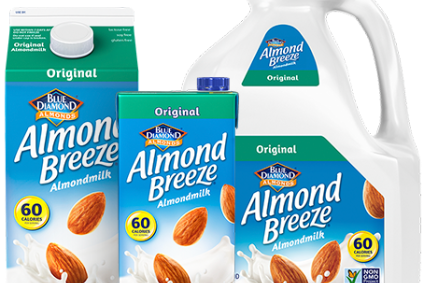 Australia's Freedom Foods has denied that it has missed payments to US almond supplier Blue Diamond, a wrangle that has led to a legal dispute between the two companies.
Freedom Foods, which has a portfolio of products including dairy lines, acts as a manufacturer and distributor for Blue Diamond in Australia, turning its almond paste into the Blue Diamond brand almond milk. It also uses the almond paste for its own plant-based brands Australia's Own and MilkLab.
It was reported in the Sacramento Business Journal on 13 December California-based Blue Diamond is suing Freedom Foods for US$7.8m against alleged non-payment for supplies.
But in a statement today (10 January) to the Australian Securities Exchange (ASX), on which it is listed, Freedom Foods disputed Blue Diamond Growers' claim that it had missed supply payments.
"All payments on past shipments have been made."
Freedom Foods added: "There has been no disruption to supply of Blue Diamond almond paste. The two companies have a successful and long-standing relationship for the manufacture and sale of Blue Diamond beverage products in Australia, which is expected to continue into the longer term, including for the supply of almond paste."
Ingleburn, New South Wales-based Freedom Foods said its plant-based beverage portfolio continues to perform well with strong growth rates during the first half of its 2020 fiscal year. It added that additional filling capacity for the products is being installed at its Ingleburn facility in the second half of this year "to provide for ongoing growth of the plant-based beverage portfolio in both domestic and export markets".
In a statement sent to just-food in response to Freedom Foods' claims, Blue Diamond Growers said: "After several months, Freedom Foods Group Financing made payment for the overdue debt on January 6, 2020. The parties continue discussions to resolve the remaining issues in the lawsuit."