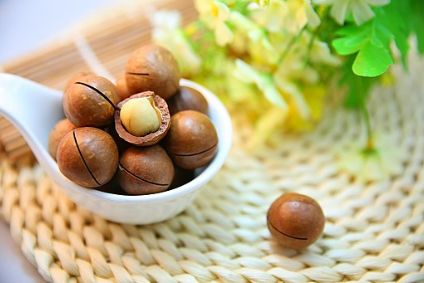 Australia-based Marquis Macadamias, which says it is the world's largest processor of the tree nut, is to increase its production capacity.
The company is investing in its manufacturing facility in Bundaberg in eastern Australia with a project that will up capacity by 25% to 15,000 tonnes a year.
"With our facility currently operating at close to maximum capacity, this project will mean we're ready to support future demands and grow and create long-term, stable jobs in Bundaberg," Marquis Macadamias CEO Larry McHugh said.
Marquis Macadamias, owned by macadamia growers, exports to markets in south-east Asia, Japan, the Middle East, Europe and North America.
In the year to the end of March 2020, revenue stood at AUD200.4m (US$155.5m), up sharply from AUD102.3m a year earlier. During fiscal 2020, the then Macadamia Processing Company acquired full control of Bundaberg processor Pacific Gold Macadamias, buying the remaining 63% of the business it did not already own. The combined business was renamed Marquis Macadamias.
Higher expenses in areas including raw materials, storage and transport saw Marquis Macadamias' profits fall year-on-year, dropping from AUD7.9m to AUD3.1m.
The business has another factory further south in Australia, located in the New South Wales town of Lismore.
The company's Marquis Marketing subsidiary also counts South Africa's Global Macadamias as a shareholder.