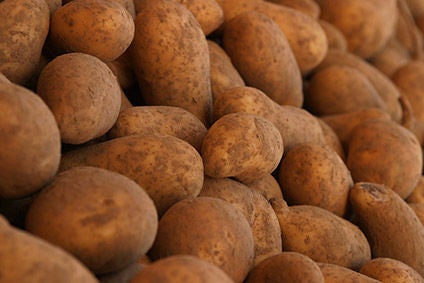 Australian potato supplier Oakville Produce has entered the hands of receivers at Deloitte, which is now looking for a buyer for the under-pressure business.
Formerly the Moraitis Group, Oakville Produce supplies potatoes and onions to Australia's major supermarkets.
Hong Kong-based Chevalier Group bought 70% of the then Moraitis Group in 2013. According to The Australian Financial Review, Oakville Produce's minority shareholders include the Moraitis family that set up the business and Australian private-equity firm Catalyst Investment Managers.
Oakville Produce supplies approximately 250,000 tonnes of produce every year from its farms and network of growers across the country. It has farms and packaging facilities in New South Wales and South Australia, as well as packaging sites in Melbourne and Brisbane.
The company employs approximately 200 staff.
"The receivers have taken control of the business and operations and are continuing to trade Oakville on a business as usual basis whilst they undertake an urgent assessment of the financial position of the companies and undertake a sale of the business process, seeking offers for a sale as a going concern," a statement on the website of the Australian arm of Deloitte said.