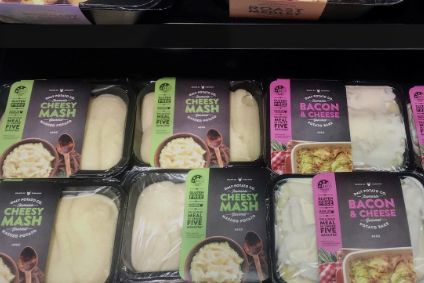 Pure Foods Tasmania (PFT) has acquired Australian peer Daly Potato Co. (DPC) for AUD1.8m (US$1.3m).
PFT, which has a product range including pate and cheese, said the deal will help it expand into the ready-meals market and give it access to retailers Coles and Metcash, through which the company does not sell its products.
Formed in 2015, PFT has since acquired food businesses Tas Pate and Woodbridge Smokehouse. It listed on the Australian Securities Exchange (ASX) in April after raising AUD3.5m and announced then its strategy of acquiring more complementary food and beverage businesses.
DPC, founded in 2016 by potato farmers Gerard and Susie Daly, produces potato products sold through major supermarket chains. It achieved sales of AUD2m in FY2020.
As part of the deal PFT will take on around AUD300,000 debt, mainly relating to plant and equipment.
PFT managing director Michael Cooper said the acquisition fits the company's strategy of moving into new food categories such as ready meals.
"Meal solutions is a AUD$1bn market in Australia alone and we also see a large opportunity to support our Asian customers with unique 100% Tasmanian-based meal solutions," he said.
"This acquisition also brings many synergies including customers, administration and supply chain benefits as well a range of new products that will be added to our new online store for our loyal consumers to enjoy."
PFT said that DPC also produce mayonnaise in-house which could be the basis for a new range of products, which could include vegan options.