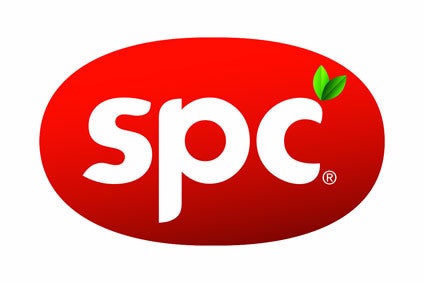 Management at Australia-based food manufacturer SPC Ardmona, part of drinks group Coca-Cola Amatil, are conducting a review of the business to unlock growth, which could include a potential sale.
It is not the first time Shepparton-based SPC, which was taken over by Coca-Cola Amatil (CCA) in 2005, has been touted as been a potential target for a sale. In 2016, Australian media reported the fruit and vegetable processor would be put up for review in 2017 under Coca-Cola Amatil managing director Alison Watkins.
In Coca-Cola Amatil's first-half results announcement today (22 August), Watkins said the planned review follows the completion of a four-year, AUD100m (US$73.5m) co-investment in SPC in conjunction with the Victorian government, which contributed AUD22m.
"We believe there are many opportunities for growth in SPC, including new products and markets, further efficiency improvements, and technology and intellectual property," Watkins added. "The review will look at how this growth could be unlocked, potentially through a change in ownership, alliances or mergers."
SPC managing director Reg Weine spoke with local media today and said a review of the business would offer the chance to explore further expansion opportunities in Asia, according to the Australian Broadcasting Company.
"I think it's important to say, CCA has been an incredibly supportive owner of the business," Weine was reported as saying. "We don't generate the same returns that other parts of the business generate and boards have to make strategic choices."
Weine added that there was no threat to the 220 full-time workers employed at SPC in Shepparton, nor the 1100 seasonal fruit pickers.
Local media outlet ABC reported Peter Walsh, the leader of the National Party of Australia – Victoria, as expressing disappointment with a potential sale of the business, particularly when his party had overseen the round of government funding amid recognition that a disposal would be detrimental to the region.
"We recognised that when we were in government, which is why we put together a package to work with Coca-Cola Amatil to transition the company to the future," Walsh added. "For Coca-Cola Amatil to now be saying they're looking at selling the business on, I think that's disappointing."