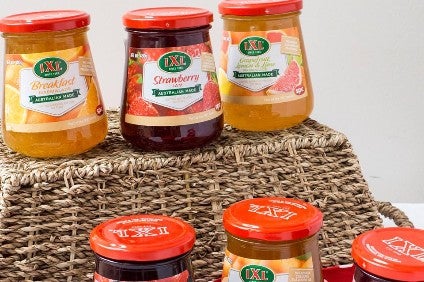 Australian food manufacturer SPC Ardmona has completed the sale of its IXL Jam and Taylor's sauces business to Kyabram Conserves for an undisclosed amount.
The Coca-Cola Amatil-owned firm, which also produces packaged fruit, tomatoes and baked beans, had been looking to sell the assets since the start of the year. SPC acquired the businesses in 2004 in a deal with Henry Jones Foods, an Australian subsidiary of US-based J.M. Smucker.
Kyabram Conserves – a newly-established company located in the Australian town of the same name within the Goulburn River Valley in the state of Victoria – is backed by Millinium Capital Managers, a Sydney based fund and asset manager.
SPC managing director Reg Weine said the new owners will continue to process IXL and Taylor's sauces and marinades from the existing site in Kyabram and will retain the current workforce.
Weine added: "This is a good outcome for IXL and Taylor's and good news for the Goulburn Valley. IXL and Taylor's are great brands, but the spreads and sauces/marinades categories were a small part of the SPC portfolio and it was better we focused on areas where we have a more distinct competitive advantage."
The deal with Kyabram Conserves also comes after a strategic review launched by Shepparton-based SPC in August, when it said options could include a possible sale of the entire business.