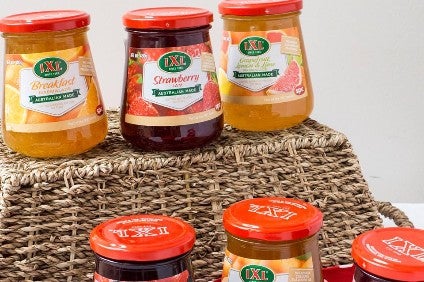 Australian food manufacturer SPC Ardmona is reportedly putting its Ixl jam and Taylor 's sauces brands up for sale.
The company, owned by drinks group Coca-Cola Amatil , has decided it wants to focus on other parts of its portfolio.
SPC Ardmona also manufactures packaged fruit, tomatoes and baked beans.
"IXL and Taylor's are great brands, but the spreads and sauces categories are a little outside the core of the business," Reg Weine, SPC Ardmona's managing director, told The Herald Sun newspaper. "They are both relatively small brands in our overall portfolio and we've concluded that we are best to focus where we have a distinct competitive advantage."
Officials at Coca-Cola Amatil and SPC Ardmona were approached for comment by just-food but had not replied to numerous requests for comment at the time of writing.
SPC Ardmona acquired the brands from J.M. Smucker in 2004 through its purchase of the US-based food maker's Australian unit Henry Jones Foods. Smucker had acquired Henry Jones Foods 15 years earlier.