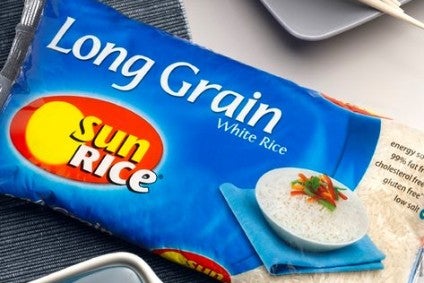 SunRice has set out yet more job losses, with the Australia-based rice supplier expecting the upcoming crop to be smaller than the previous year, itself hit by drought.
The company said 100 jobs at its operations in Riverina in the state of New South Wales would be cut from next year onwards.
The reductions follow cuts made earlier this year as SunRice looked ahead to what was then expected to be a smaller crop year (C19). The latest job losses come as SunRice look ahead to the 2020 harvest.
CEO Rob Gordon said: "It is with deep regret we have been forced to make another series of changes to our Riverina operations ahead of the 2020 harvest. Today's announcement will take the total number of positions impacted to approximately 230 since reconfiguration commenced in November 2018."
While SunRice said the recent drought had been a factor in its decision to scale back its operations in the Riverina, the company also pointed to government policy on water reform.
SunRice has commissioned an external report into the Murray Darling Basin Plan, a law passed in 2012 to set, Australia's government says, "set water use to an environmentally sustainable level".
Gordon said: "Whilst the water reform process has been immensely complex, this report identifies unintended consequences associated with the roll-out of the Murray-Darling Basin Plan and with the NSW Government's water allocation practices.
"The report shows those consequences include over recovery of water, significantly eroding the rights of General Security NSW irrigators, who grow rice and other annual crops. SunRice is currently engaging both federally and with the NSW government with the aim of addressing the inequities."
SunRice said it has been able to keep its mills in Deniliquin and Leeton open but added the "small plantings" for the C20 crop year mean shifts will drop to a one-shift operation at both sites from the end of the first quarter of 2020.
Some 80 manufacturing and support staff will be affected. Twenty more staff at SunRice's storage subsidiary, Australian Grain Storage, will also be impacted.