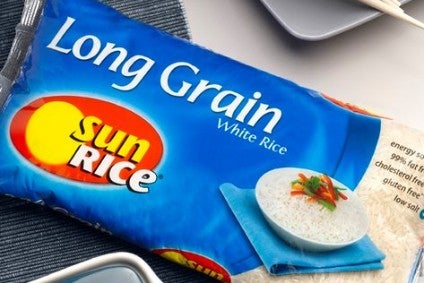 Australia's SunRice is making its first direct investment in Vietnam, one of south-east Asia's largest rice-producing countries, with the purchase of a processing mill.
The plant is located in Dong Thap province in the Mekong Delta situated in southern Vietnam. The purchase of the facility represents "an important step towards establishing a fully vertically integrated and sustainable supply chain in the country", SunRice said in stock exchange announcement.
SunRice said it will invest in improving and expanding the mill, along with the purchase of equipment, in order to increase whitening and polishing capacity. The company also plans to add a new packing line and expects the plant to become fully operational in the first half of 2019 with a production capacity of around 260,000 dry paddy tonnes per year.
Chief executive Rob Gordon said SunRice accounts for 5% of all Vietnamese rice exports, including more than half of overseas shipments of Japonica rice. He added that the company has also signed agreements with two Mekong Delta provincial governments committing both parties "to grow sustainably-sourced rice to a quality and specification tailored to our end markets, and, in time, to grow IP-protected rice varieties bred specifically for SunRice".
"Our expansion into Vietnam is illustrative of the scale of opportunity available to SunRice in Asia and demonstrates how this region provides a hedge against the potential variability of the Riverina rice crop," Gordon said.
"We are increasingly utilising our various sustainable international supply chains to respond to growing demand for SunRice products. Our ability to flex our numerous supply sources in response to global market dynamics allows our Australian crop to be supplied into premium branded rice markets, and for lower-returning markets to be supplied with affordable, yet high-quality rice grown from beyond the Riverina."
As part of SunRice's "2022 Growth Strategy", the company said it also acquired Australia-based sauces, dips and soups maker Roza's Gourmet in September to provide its Riviana business with the "infrastructure and customer relationships to expand into the fresh chilled supply-chain channel". And it has invested in a rice bran manufacturing facility in Leeton, located in New South Wales.
Financial details for all of the investments were not disclosed.