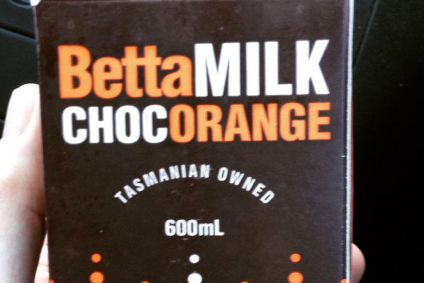 Australia's TasFoods has acquired local dairy business The Betta Milk Co-Operative Society in a AUD11.5m (US$8m) deal.
The transaction involves the purchase of Burnie, Tasmania-based Betta Milk's milk processing assets and brands. It is expected to be completed in July.
Australia Securities Exchange (ASX)-listed TasFoods, also based in Tasmania, has a large dairy offering of its own – including cream, butter, ice cream and soft cheese – but it also manufactures packaged chicken products and fresh and powdered wasabi, amongst other things.
The newly-announced acquisition is intended to strengthen TasFoods' dairy business, adding to brands such as Robur Farm, Pyengana Dairy, and Meander Valley Dairy. It will also help to expand the firm's distribution network in Tasmania.
Betta Milk, established in 1956, processes approximately ten million litres of milk a year and has a market share of 17% of Tasmania's fresh milk sales.
TasFoods executive chairman Shaun Noble said: "This is a transformational acquisition for TasFoods that will enable us to leverage our present resources and facilities. Betta Milk has excess production capacity presenting multiple avenues for growth within Tasmania, other states and export markets."