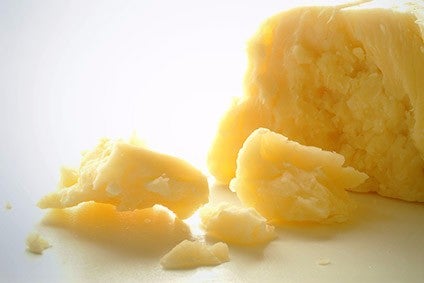 Australian-listed food company TasFoods Group has entered into a deal to acquire Pyengana Dairy, a local producer of cloth matured cheddar cheese and bottled milk.
Once the transaction is completed on 6 October, Launceston-based Tasfoods will acquire the assets of the dairy firm, including a milk supply agreement with the on-site leased farm and will enter into a long-term lease of the dairy processing factory, according to a statement from the Australian Securities Exchange on 26 September.
Located in a north-eastern Tasmanian valley of the same name, Pyengana was formed by Jon Healey in 1992 and he will remain with the business. While the company generated revenues of AUD3.1m (US$2.4m) in the year ended June, the deal is valued at AUD1.55m.
Australia-listed TasFoods' strategy is focused on building an integrated business based on premium food products primarily sourced from Tasmania. The company's portfolio includes free-range chicken, creams and butters, goats cheese and even Australia's own fresh Wasabi. It will also encompass Pyengana's Real Milk brand once the deal is completed.
TasFoods will further invest in Pyengana to boost cheese stocks and install new equipment geared toward supporting growth.
"This is an exiting time for the business and I am looking forward to working with the TasFoods team to grow and expand the business," Healey said.
TasFoods, which was formerly OnCard International focused on payment and rewards in Asia, said last year it was in "a strong position" to pursue more deals following the acquisition of Tasmanian dairy group Meander Valley Dairy.