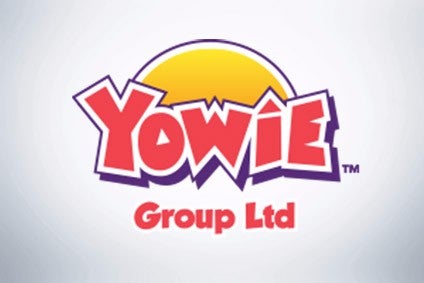 Confectioner Yowie Group has referred a bid to acquire the business to the Australian Government Takeover Panel.
The bid, from local investment house Aurora Funds Management, an existing shareholder in the business, was previously described by Yowie as "highly opportunistic".
Now the publicly-listed business has advised the takeover panel it is unhappy with Aurora's latest bid statement.
Yowie submitted that Aurora has "failed to disclose properly" the basis for calculating the volume and value of the bid consideration and how the value of the bid consideration will change depending on the way it is calculated and the level of acceptances.
"Yowie submits that, depending on how the bid consideration is calculated, the bid may be on less favourable terms than those disclosed in the announcement dated 20 May 2019," it said.
Aurora has set out a scrip takeover offer for Yowie from the Aurora Dividend Income Trust (ADIT) where shares are offered instead of cash.
Yowie said it is seeking interim orders to prevent the dispatch of the replacement bidder's statement while the application is being considered.
It is calling for Aurora to provide further disclosure in the form of a supplementary bidder's statement and, if necessary, "that the terms of the bid be amended such that the bid consideration is increased to at least the amount disclosed in the announcement dated 20 May 2019".
In its response to Yowie's submission, the takeover panel said: "A sitting panel has not been appointed at this stage and no decision has been made whether to conduct proceedings.
"The Panel makes no comment on the merits of the application."
Aurora announced its intention to make the bid in late May but lodged a replacement bidder's statement on 11 July and it is this replacement statement to which Yowie has taken exception.
In July, Yowie pointed to operational "progress" after dismissing one takeover offer and seeing another suitor – shareholder Keybridge Capital – withdraw a bid for the business, citing concerns over the company's cashflow.