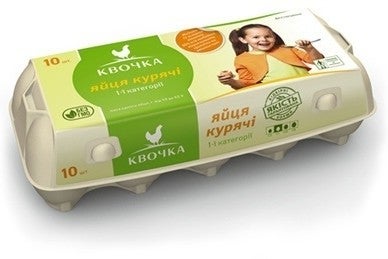 Ukrainian egg producer Avangardco has said it plans to focus on expanding its presence internationally as continued political tensions lead to uncertainty over sales in its domestic market.
London-listed Avangardco reported its 2014 results today (31 March), numbers that included a loss of US$26.9m compared with a profit last year of $238.1m. Operating profit for the year fell 70% to $84.1m.
Ukraine accounts for 63% of Avangardco's sales and the company, which reports in US dollars, run up "significant" foreign-exchange losses amid the devaluation of the Ukrainian hryvnia.
Avangardco's profitability was also affected by impairment charges on farms in Crimea and eastern Ukraine, where production was suspended, which also hit volumes. Total sales fell 37% to $419.6m.
Sales outside Ukraine accounted for 37% of revenue in 2014, up from 29% in 2013. Looking ahead, Avangardco said: "The company's current focus is the preservation of its operational assets, retaining its domestic market share and expanding its presence in foreign markets."
It added that it had no plans to increase its number of laying hens, due to the limitations in the use of its facilities resulting from the conflict in Ukraine. It expects the production of shell eggs and dry egg products will decrease. Sales prices for shell eggs is likely to continue to grow due to the increased cost of sales and inflation, the company added.