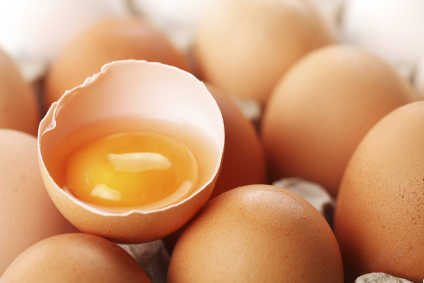 Ukrainian egg processor Avangardco's net losses deepened in the first quarter of the year as "volatile" shell egg prices and difficulties in export markets hit performance, the company said today (31 May).
The UK-listed company booked a net loss for the period ended March of US$5.3m compared to a net loss of $4m in the year-ago period.
CEO Nataliya Vasylyuk said in a London Stock Exchange announcement the "current operational challenges have impacted the company's debt servicing capabilities and we are now engaged in discussions with an ad hoc committee of bondholders, the outcome of which will be announced in due course".
Avangardco reported an operating loss of $3.7m compared to an operating profit of $5.3m for the first quarter of 2016. EBITDA was $0.1m versus $9.6m previously.
Consolidated revenue for the period fell to $34m versus $39.8m in the comparable period in 2016. Export revenue from sales of shell eggs and dry egg products was down by 22% over the year-ago period to $7.6m.
Vasylyuk said: "Volatile shell egg prices amid high costs and weak consumer demand all impacted domestic sales, whilst the temporary trade ban and geopolitical instability in our key export markets, in particular the Middle East, affected our export revenues."
However, Vasylyuk added: "I am confident that Avangardco is well-placed to return to profitability in the future and re-emerge as the leading shell egg and dry egg product producer globally."
Earlier this year, Avangardco said it had reduced annual losses in 2016, despite a 17% fall in sales, and said it expected to see a continued revival of demand in Ukraine through 2017.