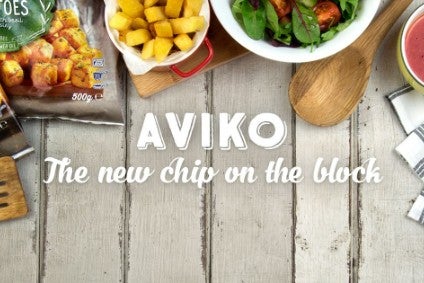 Aviko has appointed Chris Deen as chief executive of the Netherlands-based french fries maker, a year after its permanent CEO Piet Hein Merckens resigned.
Since Merckens' departure, Ton Christiaanse has been filling the CEO seat on an interim basis. Deen's appointment to the business owned by Royal Cosun, the Dutch agri-industrial cooperative, takes effect from 15 January, according to a statement. Christiaanse will leave the company on the same day, a spokesperson confirmed.
Deen has experience in foodservice and retail, and was previously CEO of Bakkersland, a Dutch bakery firm. He has also held various positions at desserts business Sara Lee, where Christiaanse has previously worked, and was most-recently a director at Royal Euroma, a European herbs and spices producer.
The statement noted: "Chris' mission will be to continue and further build upon Aviko's successful growth strategy, while expanding its leadership positions and effectively integrating recent and future investments."
He will report to Royal Cosun's CEO Albert Markusse and will also sit on the board of the parent company.
In September, Aviko announced plans to build another plant in Belgium in the municipality of Poperinge in West Flanders province, near to an existing site in Proven, a sub-region of Poperinge. Christiaanse is credited with overseeing the investment, which was not previously disclosed.