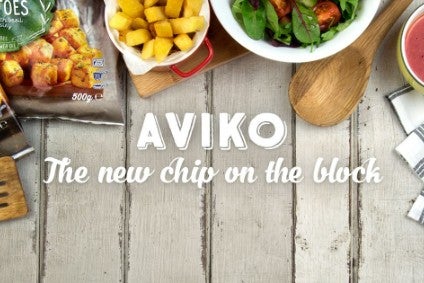 Aviko's chief executive Piet Hein Merckens is to resign from the Netherlands-based potato processor and French fries maker in the new year over differences of opinion with its board of directors.
Merckens has been CEO of Aviko, which is owned by the Dutch agri-industrial cooperative Royal Cosun, since 2014 after leaving local food group Wessanen the previous year.
His departure from Aviko will take affect from 1 January, the company said in a statement, adding: "Differences of insight with the board of directors of Royal Cosun about the execution of Aviko's strategic planning have resulted in a mutual decision to move on separately."
Albert Markusse, the CEO at Royal Cosun, said Merckens will oversee the handover of his responsibilities until he leaves the firm, although no mention was made of a successor in the statement.
Markusse added: "We would like to thank Piet Hein Merckens for his many contributions to Aviko's success. During his tenure, Aviko experienced significant performance increase, while the organisation was further professionalised and prepared for future growth."
Meanwhile, Aviko has announced it will withdraw from a joint venture in China with Snow Valley Agriculture because "both partners concluded that their views on the growth in the Chinese market differ to such an extent that there is too little basis to continue successfully together".
Last month, Aviko also revealed it would close one of its German businesses – Amberger Werke Gmbh & Co. KG.