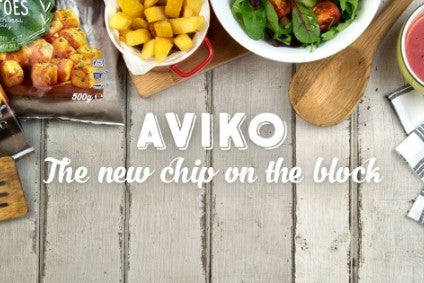 Aviko, the Netherlands-based potato products supplier, is closing down its Amberger Werke Gmbh & Co. KG business because the operations are no longer economically viable.
With the plant in Oberdolling due to cease operations by the end of the year, 150 people are set to lose their jobs, although a redundancy scheme as been launched. The company makes french fries and other potato products under brand names such as Dolli and Helmer.
Aviko acquired a majority share in the family-owned Bavarian Feldmühle potato products business in 2014 and took full ownership last year. The company said it had reviewed all other options including a sale, further restructuring and outsourcing production, but none provided "sustainable longer-term viability", it said in a statement.
Manufacturing came to a halt on 5 November, while other activities will be phased out by year-end. Aviko's general manager, Bert-Jan Loman, told just-food the company still has another frozen products plant in Germany in Bavaria which is about seven times larger than the site in Oberdolling. "Germany remains an important market served by Aviko from several plants in Europe," he added.
Despite making "significant" investments in the business to improve efficiency, Aviko said "projected improvements could not be met" in 2018 and so concluded that Amberger's "production infrastructure is economically too vulnerable and too small in scale to offset further investments".
Loman said in the statement: "It is with great regret that we have to make this announcement. We will closely cooperate with the local authorities and focus on preparing the redundancy scheme for all employees involved."