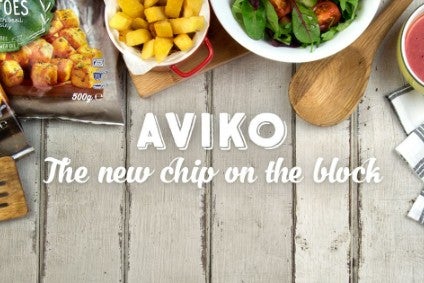 Aviko and Eurofrits have launched a joint venture in Spain to manufacture plant-based frozen food products for the domestic and international markets.
Netherlands-based potato supplier Aviko and Eurofrits, a producer of frozen appetisers, snacks and tapas in Spain, hold a majority share in NeWind Foods. The family-owners of Eurofrits hold the remainder of the new business, which was set up a year ago with ten employees now on board.
NeWind Foods operates out of Eurofrit's facility in Burgos, a city in Castile and León in the north of Spain, where a plot of land has been put aside for the new company.
The joint-venture partners claim NeWind Foods is the first company to offer plant-based products manufactured in Spain. Five 'chicken and beef' products have been launched locally initially including meat-free nuggets and burgers that are free from preservatives and artificial flavourings, and are made with pea, soya and wheat proteins. They are targeted at the retail and foodservice channels.
Juan Lizariturry, a board member of NeWind Foods, said: "The R&D department has been working for two years on the search for a new generation of plant protein-based products that will provide society with added value and a new consumer experience.
"In that regard, our products are aimed at a very wide audience, not only made up of vegans or people with different lifestyles who want to improve their diet, but also those who want to try new foods and strike a balance between their intake of plant and animal protein, thus contributing to the balance of the planet."
Outside of the joint venture, Aviko holds a 25% share of Eurofrits under a commercial partnership.