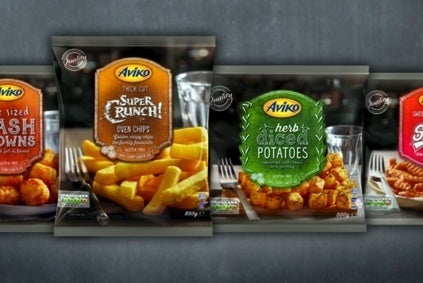 Foodservice supplier Aviko has announced its entry into the UK retail market with the launch of five new potato products.
The firm's new retail range includes Thick Cut Super Crunch Oven Chips, Rib Cut Sweet Potato Fries, Bite Sized Hash Browns and Herb Diced Potatoes. Aviko said the range reflected "current food trends".
Mohammed Essa, general manager for Aviko's UK and Ireland business, said: "Our new range enables the convenience channel to offer high quality frozen potato products that are better than chips. It's important to give retailers the opportunity to provide their customers with restaurant-quality food that can be prepared quickly and conveniently in their own homes."
Speaking to just-food, Essa said: "Strategically there's huge potential taking our expertise in foodservice and products consumers will have tried in pubs and restaurants across the country – and offering these for in-home consumption. The category is driven by just a couple of brands, Aviko launching a convenience range offers a real opportunity for retailers to grow the category with a fresh new brand and products that consumers won't have been able to buy previously."
Aviko is targeting the products at UK groups including Costcutter. Essa said the firm had no plans to sell the products through supermarket retailers in the near future as Aviko's focus is convenience retail sector and to help that channel grow the category.
Netherlands-based Aviko accounts for 60% of sales in its domestic retail category. It also has a presence in Poland.