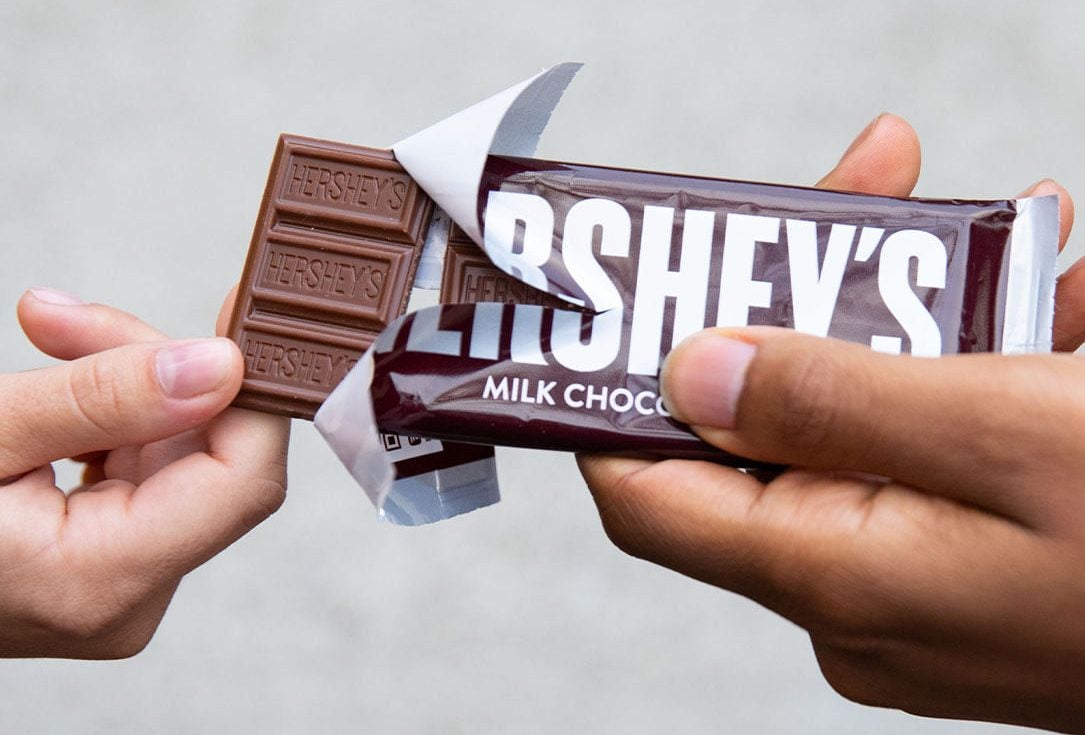 Hershey, the owner of snacks from Reese's chocolate to SkinnyPop popcorn, today (29 July) lifted its forecast for 2021 sales.
The US-based company now sees its net sales rising 6-8% this year, up from its earlier guidance of growth of 4-6%.
Hershey pointed to a "stronger than anticipated recovery" from its away-from-home business and in its international markets.
The company also said its recent acquisition of US sweets maker Lily's would be a factor, adding the "net impact of acquisitions and divestitures is anticipated to be a 0.7 point benefit" on its top line.
Buying Lily's has led Hershey to widen its forecast for 2021 earnings per share. The business had forecast growth of 9-12% on this metric but has tweaked that guidance to a range of 8-12%.
The new forecasts came alongside the publication of Hershey's second-quarter and half-year financial results. In the quarter to 4 July, Hershey's net sales jumped 16.5% to US$1.99bn. Volumes were up 14.5 percentage points, boosted by "robust" away-from-home consumption and from the company's international markets, which exclude the US and Canada.
On an organic, constant-currency basis, Hershey said its second-quarter net sales increased 15.5%.
In the second quarter of 2020, Hershey's net sales fell 3.4% to $1.71bn due to the impact of Covid-19 on its International and Other division – which includes its global retail stores – and thanks to price elasticity in North America. Two years ago, Hershey's second-quarter net sales were $1.77bn.
Operating profit in the second quarter of this year rose 19.1% to $456.7m, helped by the higher volumes.
The second-quarter net income attributable to Hershey was $301.2m, up from $268.9m a year ago.
"Our business continued to excel in the second quarter with robust recovery in away-from-home consumption and international markets and sustained elevated at-home consumption," Hershey president and CEO Michele Buck said.
Over the first half of Hershey's financial year, net sales increased 14.4% to $4.29bn. The company's operating profit was up 31.8% at $1.01bn. Net income rose 29.1% to $697m.