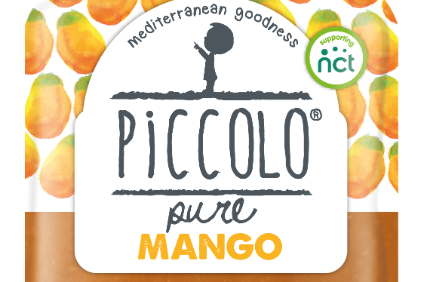 UK organic baby food firm Piccolo is launching what it says are the country's first pouched baby food products using Fairtrade ingredients.
Two of the company's Piccolo Pure range of pouches – the banana and mango lines – will be made with Fairtrade-certified ingredients.
The Piccolo Pure range contains two other products – Stanley Plum and Williams Pear. A spokesperson said: "We hope to expand the rest of our range to Fairtrade produce in the future and continue on our mission to leave things a little better than we find them. At Piccolo, we have a real commitment to giving back and we are always looking for new ways to introduce more sustainable and ethical elements to our business, so we were delighted to be able to source Fairtrade bananas and mangoes."
The two Fairtrade-certified pouches are to be listed by Waitrose from next month at an RRP of GBP1 (US$1.23). Piccolo said "a wider national roll out" would "follow".