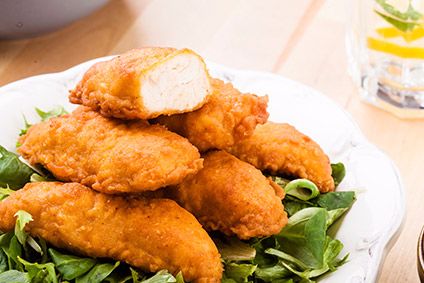 Mexican poultry group Industrias Bachoco has reached an agreement to acquire Alabama-based Albertville Quality Foods (AQF) via its US subsidiary OK Foods.
AQF manufactures private label protein products – such as breaded chicken and beef items – for foodservice and retail channels. The group operates 147,000 square feet of production space spread across two facilities and employs more than 1,000 people, according to its website. It generates sales of around US$270m a year.
Rodolfo Ramos, CEO of Industrias Bachoco, said: "With this acquisition, we will continue the [growth] of our US operation, mainly with further processed products. We are confident that we will be able to quickly integrate this company into our current operations and to capitalise the opportunities and synergies we have identified".
AQF has been owned by private-equity group HIG Capital since 2010. Under HIG's ownership, the firm has expanded its business including via the 2014 acquisition of Southern Quality Meats.
Industrias Bachoco said it expects to close the acquisition in a "short time". Financial details of the agreement were not disclosed.
Industrias Bachoco has been adding to its US capabilities via M&A in recent years. In 2015, the company acquired a fully cooked chicken facility located in Oklahoma City from American Foods Group. Earlier in that year, Industrias Bachoco struck a deal to take control of Morris Hatchery's chicken breeding assets in the US state of Georgia.