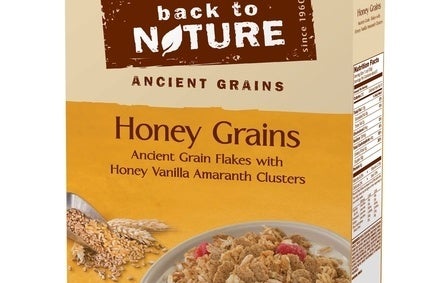 US group Back to Nature has expanded into two more categories – soup and cereal – to move the business into different eating occasions.
The privately-owned firm, best known for its cookies and crackers, is launching a total of ten products across the two sectors. It said it had secured listings at retailers including Walmart, Kroger and Whole Foods Market.
"We're really excited to introduce two new product categories this year – soup and cereal – which allows us to expand into different dayparts and give consumers more opportunity to enjoy our products anytime during their day – whether it be for breakfast, lunch, dinner or snack time," CEO Vincent Fantegrossi said. "We know that consumers are always looking for more better-for-you options that are rich in nutrients so we've developed these new categories with their needs in mind."
Back to Nature, owned by private-equity firm Brynwood Partners, sought to emphasise the health credentials of the new products. It said the soups contained "25% less sodium than leading soup brands". The cereals contain "whole ancient and sprouted grains and are high in fiber and protein".